One thing I love about music blogging is how much I learn about artists I didn't know or only had heard of by name. Oftentimes, I find myself stepping through one door only to find many others I've yet to open. Frankly, I probably would have run out of ideas a long time ago, if it were any different! Plus, I'd get bored if I only wrote about music and artists I know.
The latest example is Bettye LaVette, a versatile vocalist who has been active since 1962. I included her in two previous posts, most recently on Saturday in a piece about artists who have covered songs by The Rolling Stones. LaVette's great rendition of Salt of the Earth led me to take a closer look at the album that includes her version of the tune. I was quickly intrigued by what else I found on Interpretations: The British Rock Songbook, which was released in May 2010. Her soulful, at times somewhat fragile voice reminds me a bit of Tina Turner and is right up my alley.
While LaVette enjoyed some chart success early in her career, for decades, she was more of a cult figure in soul circles. At least in part that was due to bad luck with record labels. After LaVette recorded what was supposed to become her first full-length album Child of the Seventies, Atlantic Records decided not to move forward with the project, apparently without giving her any explanation. In 1982, Motown's Lee Young, Sr. signed LaVette to the storied label, which led to the recording of her first released album Tell Me Lie. However, following a corporate shake-up, Young was removed, the label never promoted LaVette's record, and it failed to chart.
Fast-forward to 2000 when a French collector and label owner called Gilles Petard discovered the tapes for the aforementioned Child of the Seventies album in Atlantic Records' vaults. He liked what he heard, licensed the tracks and released them under the title Souvenirs in France on his Art & Soul label. Around the same time, Let Me Down Easy – In Concert, a live recording of LaVette in the Netherlands, appeared on the Dutch label Munich. The two near-simultaneous releases created new interest in LaVette as a recording artist and resulted in a contract with label Blues Express.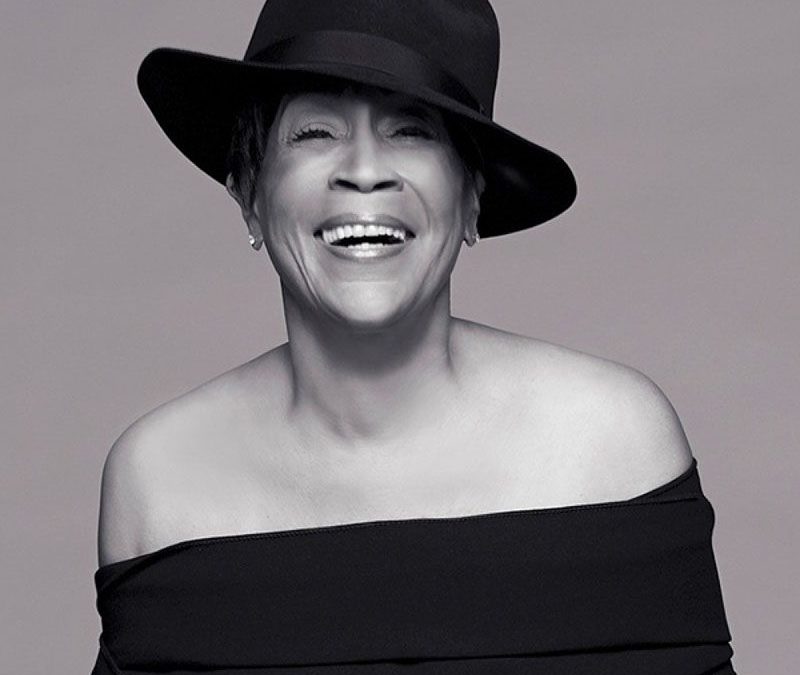 In January 2003, LaVette released A Woman Like Me, only her third full-length studio album. It won the W.C. Handy Award in 2004 for Comeback Blues Album of the Year and the Living Blues critic pick as Best Female Blues Artist of 2004. LaVette's recording career was finally going somewhere. She has since released eight other studio albums and won additional awards, including a Pioneer Award from the Rhythm and Blues Foundation (2006), Blues Music Award for Best Contemporary Female Blues Singer (2008), Distinguished Achievement Award from The Detroit Music Society (2015) and Blues Music Award for Best Soul Blues Female Artist from The Blues Foundation (2016). LaVette is also in the Michigan Rock and Roll Legends Hall of Fame and has been nominated three times for a Grammy.
LaVette is an unusual artist. According to her website, she is no mere singer. She is not a song writer, nor is she a "cover" artist. She is an interpreter of the highest order. Bettye is one of very few of her contemporaries who were recording during the birth of soul music in the 60s and is still creating vital recordings today. This certainly becomes obvious when listening to Interpretations: The British Rock Songbook, which brings me back to the album. Let's get to some intriguing interpretations!
The opener is a funky version of The Word by The Beatles. While the John Lennon–Paul McCartney co-write, which was included on the Rubber Soul album from December 1965, is barely recognizable, I find LaVette's take pretty cool. It's got a bit of a James Brown vibe, and I can almost hear his "uhs" in the background.
How about some Led Zeppelin reimagined? Here's All My Love, a song I've always dug. Co-written by John Paul Jones and Robert Plant, the tune first appeared on Zep's eighth and final studio album In Through the Out Door released in August 1979. Check this out – damn!
Let's move on to Pink Floyd and Wish You Were Here. The title track of their ninth studio album from September 1975 was co-written by David Gilmour and Roger Waters. Who would have thought a Floyd track could ever sound so soulful!
Nights in White Satin is one of my favorite songs by The Moody Blues. Written by Justin Hayward, the track appeared on Days of Future Passed, one of the most beautiful concept albums of the '60s. Here it is in Bettye LaVette style – amazing!
Let's do two more. First up is another great funky rendition: Why Does Love Got to be So Sad by Derek and the Dominoes. Co-written by Eric Clapton and Bobby Whitlock, the tune appeared on the band's sole studio album Layla and Other Assorted Love Songs from November 1970. Groovy!
Last but not least, here is the closer Love, Reign O'er Me, a highlight on the album. It captures LaVette's unedited live performance during the Kennedy Center Honors in December 2008 in tribute to Roger Daltrey and Pete Townshend, who were among the honorees that year. Townshend wrote the tune for The Who's sixth studio album Quadrophenia that came out in October 1973. Here's the actual footage from the Kennedy Center. Messrs. Daltrey and Townshend almost seem to have a Led Zeppelin moment. Check this out. This is friggin' intense!
Interpretations: The British Rock Songbook, which appeared on U.S. label Anti-, was co-produced by Rob Mathes, Michael Stevens and LaVette. It reached no. 1 on the U.S. Billboard's Top Blues Albums, staying in that chart for 39 weeks. The album also enjoyed some mainstream success in the U.S., climbing to no. 56 on the Billboard 200. Interpretations: The British Rock Songbook became one of the three aforementioned Grammy nominations for LaVette.
Thanks to great images on Discogs, I was able to look at the album's liner notes that reveal some interesting things about LaVette's approach to interpretations. "I never think of a song as a record," she is quoted. "I think of songs as songs. I don't think of a Rolling Stones recording. I think of the Rolling Stones singing this song and now I'm going to sing it. That helps me tremendously…There's no process of 'how can I make this different.' I hear it immediately differently. It's very hard for another singer to satisfy me. No matter where a singer went with the vocal, if I can think of somewhere else to go, then wherever they went no longer interests me."
In addition to the vocal approach, LaVette also took artistic freedom with the lyrics, which she changed significantly on a number of songs. "I think the most difficult thing about putting the album together was that many of the words didn't make sense to me," she said. "These songs belong to white fans who are now in their fifties…The biggest hang-up was I didn't want to disrespect them because I knew that there are people who have altars built to many of these songs…When I got into them I realized there were things worth saying but I had to make them things I could sing about."
So what do some of the artists who wrote the original songs think of LaVette's renditions? Following are some quotes from a sticker on the CD's jewel case. Again, I have Discogs to thank for featuring some great images. "A great record. Put me in the Bettye LaVette fan club" (Keith Richards). "Bettye is reinventing and reclaiming a soul singing tradition all at once" (Pete Townshend). "Bettye is blessed with an instantly recognizable voice full of power & emotion" (Steve Winwood). "Bettye has recorded an amazing version of 'Don't Let the Sun Go Down on Me'" (Elton John).
Sources: Wikipedia; Discogs; YouTube