As widely reported by the media, Meat Loaf passed away last week at the age of 74. Instead of writing another obituary that really wouldn't add anything to what already has been revealed, I decided to primarily focus this post on music and put together a playlist of his songs I dig. I was actually surprised how many I know. If you feel like reading a traditional obituary, here's a pretty good one published in The New York Times.
Before we get to music, I'd like to provide a bit of background, so I guess there's a similarity to an obituary. Meat Loaf was born Michael Lee Aday on September 27, 1947, in Dallas, Texas. He was the only child of Wilma Artie (née Hukel), a school teacher and member of a girls gospel quartet, and Orvis Wesley Aday, a former police officer who went into business selling a homemade cough remedy with his wife and a friend.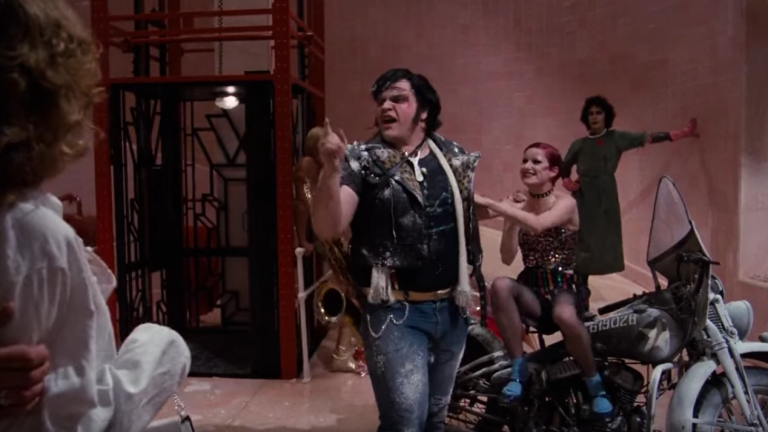 During his high school years, Aday appeared in various school stage productions. In the late '60s, he relocated from Dallas to Los Angeles and formed his first band, Meat Loaf Soul, after a nickname his football coach had given him because of his weight. The band subsequently adopted different names and opened up for well-known acts like The Who, The Stooges and Grateful Dead.
Subsequently, Aday joined the L.A. production of the musical Hair. The resulting publicity led to a Motown-produced album that appeared in October 1971, Stoney and Meatloaf, a collaboration with blues and R&B singer Shaun "Stoney" Murphy. In late 1973, Aday was picked for the original L.A. Roxy cast of The Rocky Horror Picture Show. The musical was turned into a motion picture in 1975 and became a cult film.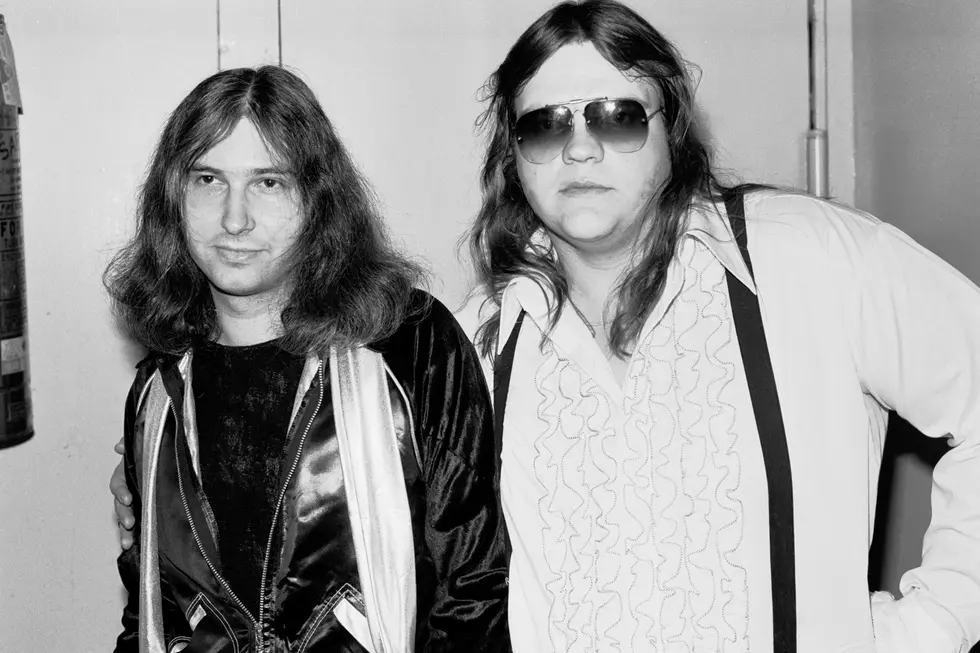 While Aday and his longtime collaborator Jim Steinman had started to work on what became Meat Loaf's debut solo album Bat Out of Hell in 1972, it took until October 1977 for the record to appear. It was the first in a trilogy of Bat Out of Hell albums, and the first of 12 solo albums Meat Loaf recorded between 1977 and 2016. That shall suffice for the background. Let's get to some songs. Apart from highlighting various tunes upfront, I've put together a Spotify playlist at the end of the post, which includes additional music.
Let's kick it off with Hot Patootie – Bless My Soul, a great tune from the Rocky Horror Picture Show soundtrack performed by Meat Loaf. Like all other songs from the soundtrack, it was written by English-New Zealand actor, writer, musician and television presenter Richard O'Brien. Meat Loaf also acted in the film as Eddie, who breaks out of a deep freeze riding a motorcycle, interrupts mad scientist Dr. Frank-N-Furter (Tim Curry), and gets the Transylvanians dancing and singing the tune. Eddie is then killed with a pickaxe by a jealous Dr. Frank after his creation Rocky had started to dance and enjoyed the performance of Eddie and the Transylvanians. You can watch a clip of Eddie's appearance here. What a classic!
The Bat Out of Hell album, released in October 1977, includes various great songs. Since I only wanted to call out one here, I decided to go with the title track, a close to 10-minute over-the-top rock opera spectacle written by Steinman. Bat Out of Hell has sold over 43 million copies worldwide, making it one of the most successful records of all time.
In September 1981, Meat Loaf released his sophomore studio album Dead Ringer. I've always dug Dead Ringer for Love. Aday's duett with Cher also appeared separately as a single released in the UK in November of the same year, where it reached no. 5 in the charts. Surprisingly, if I see this correctly, the tune did not appear as a single in the U.S. Predictably, Dead Ringer could not match the success of Bat Out of Hell.
Wolf at the Door is a tune from Meat Loaf's third album Midnight at the Lost and Found. Notably, the record did not include any songs written by Steinman due to a dispute between Aday and his longtime collaborator. As such, it had more of a straight pop rock sound compared to the massive rock opera productions by Steinman. Wolf at the Door was penned by his wife Leslie Aday (born Leslie Edmonds) and bassist Steve Buslowe.
For Bat Out of Hell II: Back into Hell, Meat Loaf's sixth studio album from September 1993, Steinman was back as producer. Predictably, the record marked a return to the heavy operatic sound of Bat Out of Hell. Here's the epic Rock and Roll Dreams Come Through, which like all other tracks on the album was written by Steinman. Steinman had first included it on his own 1981 solo album Bad for Good, using uncredited Canadian rock vocalist Rory Dodd. While it's not a bad version, it sounds somewhat timid compared to Meat Loaf's melodramatic rendition. The single did pretty well in the charts, reaching no. 13 and no. 11 in the U.S. and UK, respectively, as well as no. 4 and no. 4 in Canada and New Zealand, though its performance paled that of I'd Do Anything for Love (But I Won't Do That), which topped the charts in all of these countries. Yes, it's an over-the-top rock & roll dream, but it's a hell of a catchy tune!
Couldn't Have Said It Better is the title track of Meat Loaf's eighth studio album that appeared in September 2003. It was another record without any song written by Jim Steinman. While according to Wikipedia, Meat Loaf said it was his best album since Bat Out of Hell, once again, the record couldn't match the enormous success of his solo debut – not really much of a shock to me. The record did best in the UK where it peaked at no. 4 and in Germany where it reached no. 8. In the U.S., it got to no. 85 on the Billboard 200.
The final tune I'd like to call out is from Bat Out of Hell III: The Monster Is Loose, the last in the trilogy, and Meat Loaf's ninth studio album released in October 2006. While it was produced by Desmond Child, making it the only Bat album not produced by Jim Steinman, Steinman wrote half of the songs. This includes the power ballad It's All Coming Back to Me Now, a duett Meat Loaf performed with Norwegian singer-songwriter Marion Raven. It was Meat Loaf's last single to enjoy significant chart success, including in Norway where it hit no 1, as well as the UK and Germany, where it reached no. 6 and no. 7, respectively.
Following is a playlist featuring most of the above tracks and some additional tunes. Spotify did not have the Bat Out of Hell III and Couldn't Have Said It Better albums. Peace on Earth from Meat Loaf's 10th studio album Hang Cool Teddy Bear was only available as a live version.
Love him for many of his catchy songs, or hate him for his oftentimes theatric over-the-top productions, there can be no doubt Meat Loaf was a pretty unique artist who combined rock music and acting in his shows. And he was remarkably successful, even though health issues had sidelined him during the last five to seven years of his life.
Only his Bat Out of Hell trilogy has sold more than 65 million albums worldwide, mostly stemming from the first record. Combined sales of all of his albums exceed 100 million worldwide. The Bat Out of Hell album remained in the charts for more than nine years. After more than 40 years since its release, it still sells an estimated 200,000 copies annually.
Sources: Wikipedia; YouTube; Spotify