The Doobie Brothers are back with new music. After having listened to Liberté a few times, I find there is much to like about the band's 15th studio album, their first with all new original tunes since World Gone Crazy from September 2010. Their most recent studio release Southbound, which appeared in November 2014, featured remakes of their biggest hits and some other songs recorded in collaboration with artists like Zac Brown Band, Toby Keith and Huey Lewis and Brad Paisley.
Released on October 1, Liberté was produced by John Shanks who has worked with a broad array of artists, such as Bonnie Raitt, Sheryl Crow, Stevie Nicks, Bon Jovi and Melissa Etheridge. Shanks also co-wrote all of the 12 tunes with either Tom Johnston (guitar, harmonica, vocals) or Patrick Simmons (guitar, banjo, flute, vocals), who co-founded the Doobies in San Jose, Calif. in 1970, together with Dave Shogren (bass, keyboards, guitar, backing vocals) and John Hartman (drums, percussion, backing vocals).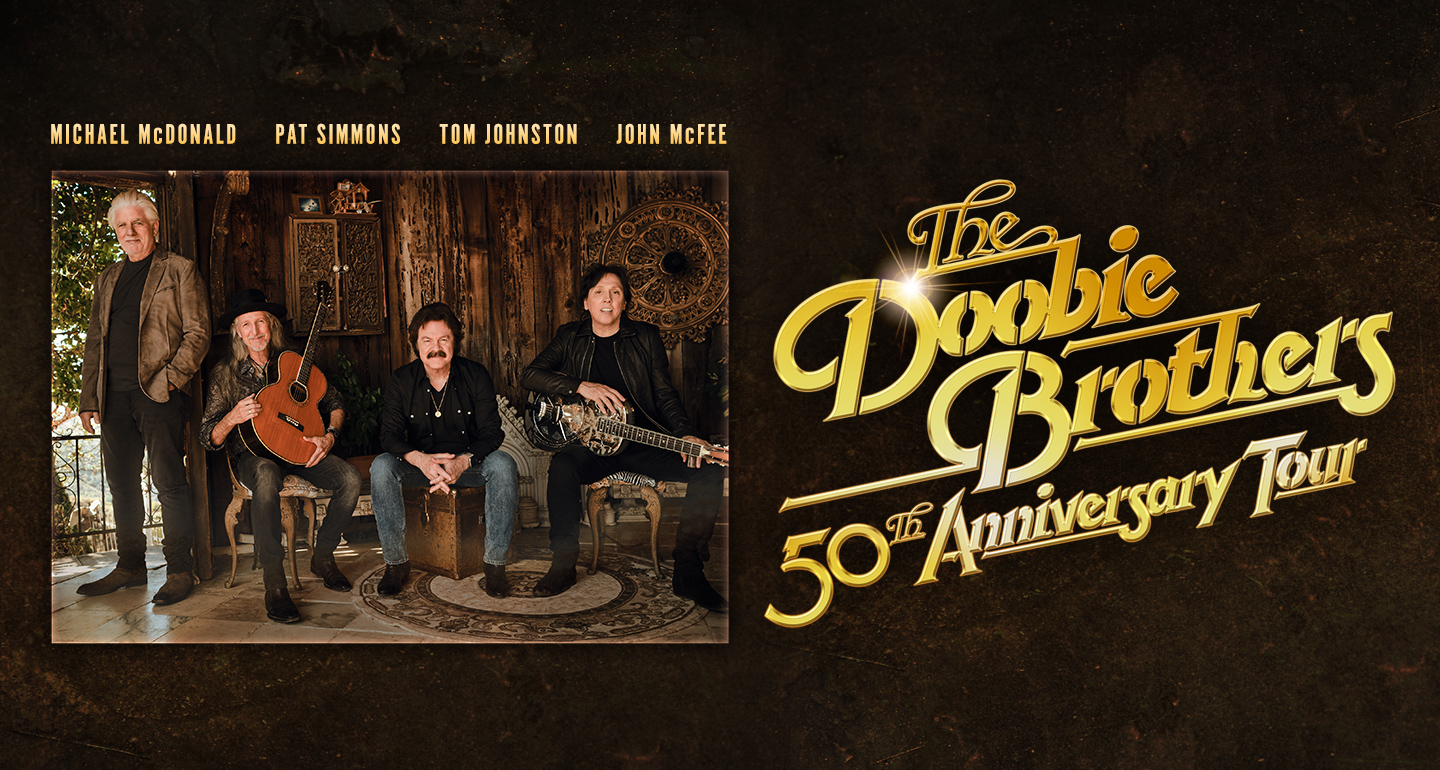 The Doobie Brothers' other core members are John McFee (guitar, pedal steel, violin, harmonica, banjo, mandolin, backing vocals), who has been part of the line-up since 1979, and Michael McDonald (keyboards, synthesizers, vocals), who has been and off since he first joined in 1975. McDonald was not involved in recording Liberté. He rejoined the Doobies in November 2019 ahead of their planned 50th anniversary tour in 2020. It was postponed due to the COVID pandemic and finally kicked off on August 22 in Des Moines, Iowa.
When the Doobies first announced Liberté in early August, they released the first four tracks of the album as a self-titled EP. Previously, I included one of these tunes, Don't Ya Mess With Me, in a Best of What's New installment. As such, I will skip the rocker here. Let's get to some of the album's other music.
Here's the opener Oh Mexico. Co-written by Shanks and Johnston, the rock tune has a vibe of early Doobies. Johnston sounds great on vocals. I also dig the tune's neat slide guitar work.
Cannonball is an acoustic-oriented song co-written by Shanks and Simmons. While this doesn't sound like classic Doobies, I still like it.
The American Dream, a nostalgic tune reminiscing of the top down and the radio on, and dancin' in the streets, is another co-write by Shanks and Johnston.
One of my early favorites is the soulful Shine Your Light. The tune was co-written by Shanks and Johnston as well.
The last tune I'd like to call out is Just Can't Do This Alone. Co-written by Shanks and Johnston, this tune reminds me a bit of Listen to the Music, the first hit the Doobies scored in 1972, a single off their sophomore album Toulouse Street.
I wasn't quite sure what to expect from Liberté. While it's fair to say it's no Toulouse Street or The Captain and Me, I find the album an enjoyable listening experience.
"How does any band know?," Johnston said during a recent interview with The San Diego Union-Tribune. "You're just trying to get it together and move forward. At the start of this band, we hadn't done anything yet and we were playing bars like everyone else. Luckily, we did a demo tape that got us a record deal with Warner Bros. Our first album didn't sell, but the second did. And the rest is history." Indeed, 51 years and counting; or, if you exclude the band's five-year hiatus between 1982 and 1987, it's 46 years – still a mighty long time!
Sources: Wikipedia; Doobie Brothers website; San Diego Union-Tribune; YouTube